The internet is full of creepypastas, cryptid sightings, tales of paranormal activity, and unsolved disappearances. These are mostly rumors and pranks fueled by trolls—entertainment. But the unlucky few learn the hard way that some legends are true. Many of these unfortunate souls are doomed, but their luck may change if they cross paths with the boy in the red hood. He roams from town to town and appears wherever strange things occur. Is he a light in the dark? Or living proof that monsters are all too real...?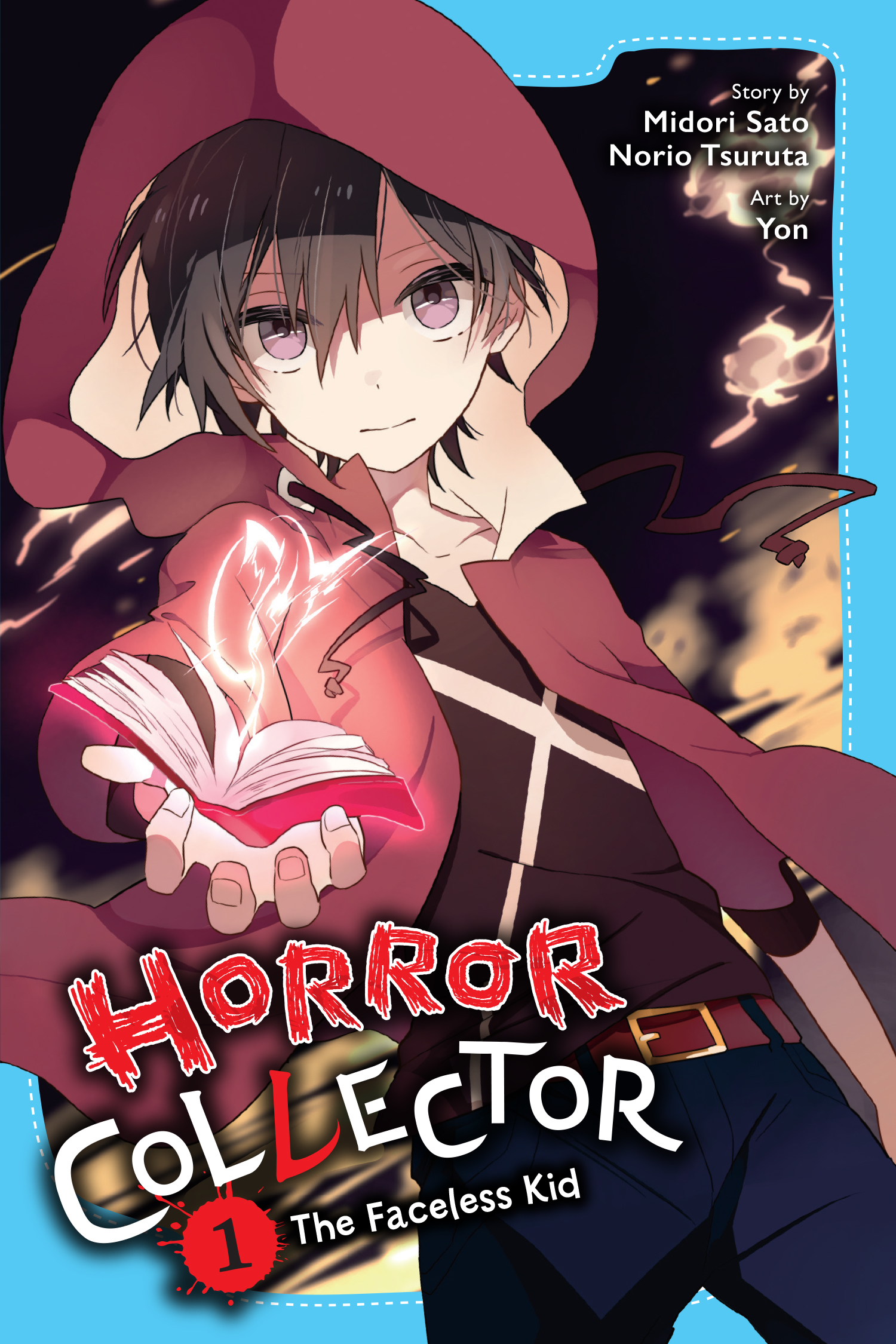 If you've got a taste for the spooky, an itch for the macabre, and an aversion to the mundane, then have we got a book for you! From our brand-new lineup of middle grade prose fiction comes Horror Collector, Vol. 1: The Faceless Kid, a hair-raising, gut-churning romp into the world of the supernatural.
With strange phenomena are occurring all over Japan, young students and their loved ones are getting caught in the cross fire. What do all these incidents have in common? And who is the quiet, mysterious boy in the red hood who seems to be present for them all? There's only one way to find out....
Don't miss out on the terrifying fun! Horror Collector, Vol. 1: The Faceless Kid is out November 21.